About Us
GMO Financial Holdings, Inc. is a financial holding company that owns subsidiaries which operate securities/FX trading business and cryptoassets trading business, including GMO CLICK Securities Inc., which is recognized as one of the world's largest retail FX trading volumes, and GMO Coin, Inc., which provides a trading platform for cryptoassets.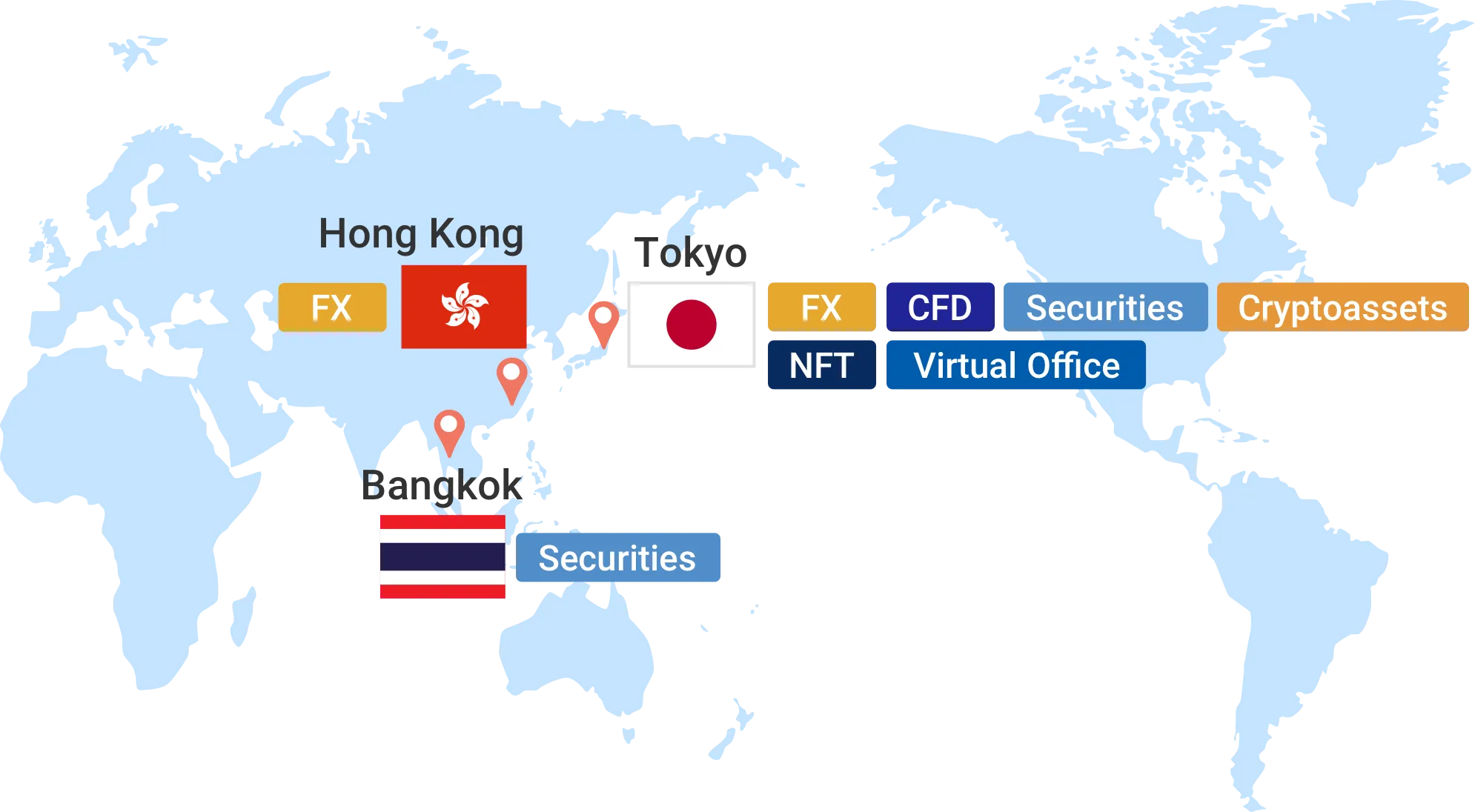 Based on our corporate philosophy of "Making financial services more reasonable, more fun, and more flexible," we are seeking to provide the overwhelming No. 1 service that is familiar, reasonable and easy to use for everyone, using our ideas and system development capabilities. We continue to grow by providing an easy-to-use and easy-to-understand trading platform, and are expanding our business not only in Japan but also in Hong Kong and Bangkok.

We are proactively challenging new business areas such as entry into the NFT business and the virtual office business in 2021. Going forward, we will continue to make full use of technologies and turn changes in the world into opportunities to achieve sustainable growth and increase corporate value through the creation of new values.
Company Profile
Company Name
GMO Financial Holdings, Inc.
Head Office
SHIBUYA FUKURAS, 1-2-3, Dogenzaka, Shibuya-Ku, Tokyo, 150-0043
Business Activities
Management of group companies and subsidiaries and other related operations.
Executive Officers

Hideyuki Takashima

Director, Representative Executive Officer,
Chairman and CEO

Tomitaka Ishimura

Director, Representative Executive Officer,
President and COO

Tatsuki Yamamoto

Executive Officer

Kazutoshi Yasuda

Executive Officer

Yoshifumi Matsumoto

Executive Officer

Board Members
Hideyuki Takashima

Director


Hiroyasu Kito

Director


Tomitaka Ishimura

Director


Tatsuki Yamamoto

Director


Toshio Nakamura

Director


Masashi Yasuda

Director


Yoshitaka Fuse

Director


Masahiko Kume

Director


Kayo Todo

Director



Company Auditor
Ernst & Young ShinNihon LLC
Date of Incorporation
January 4, 2012
Registered Capital
705,580,700 JPY (as of September 30, 2023)
Website
https://www.gmofh.com/
Organization Frame